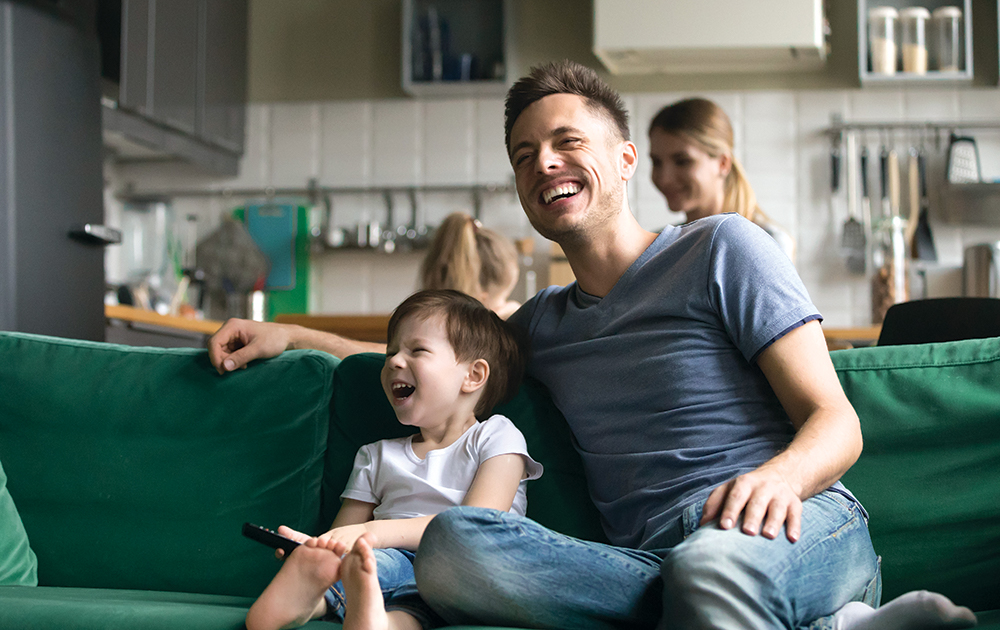 It's always hard to find focus after the holidays. But during a pandemic, finding your focus may be close to impossible. If you are working from home you have the distraction of household chores, housebound spouses and children online learning. You may not have a dedicated or private work space. Perhaps though, it's not work you're struggling with, but you're having trouble centering your attention on your leisure reading, listening to a friend or maybe you find yourself burning dinner night after night. Maybe its ruminating over your family's health is preventing you from getting anything done.
No matter the cause of your wandering mind, it's time to get back to the grind and find our focus and energy.
6 ways to help you find your focus:
1. Change Your Environment
Whether at home or at your workplace, take a few minutes to refresh your workspace. De-clutter your desk, reorganize supplies, put away old paperwork and maybe make a plan for where to put new paper, bring in a new plant, hang beloved pictures, or  inspiring posters. A stale or cluttered environment can cause our minds to become just that – stale and cluttered. A fresh space will keep your mind stimulated and alert.
Read more: How Decluttering Can Help Your Mental Health
2. Re-organize To-Do List
We all have lists, why not try rewriting your list in a new order? You can order tasks based on due date, categories (such as housework, work-work, etc), or you could try ordering items based on how long they will take to complete. Start with faster tasks and as you accomplish them you'll feel more energized to tackle big tasks.
3. Schedule Time-Outs
Ever read a full paragraph only to find you spaced out during the whole read? Wandering off is especially common after a break when your concentration is low. Try scheduling 1 page of mindful reading (or any quiet activity – one yoga pose, eating a piece of fruit), followed by 2 minutes of mindless wandering. Knowing you have a break coming up will help you stay tuned.
Read More: 10 Tips to Get Fit at Home
4. Laugh
Read a comic, look for jokes online, or watch a short stand-up comedy video. Laughing helps the mind refresh itself and the body relax. Schedule an hour of work followed by 20 minutes of giggles.
Read More: 100 Favourite Funny Books
5. Eat
Eat 3 full meals a day and bring snacks to your work space, wandering off to go nibble on some crackers will inevitably delay your progress as you will be easily side-tracked. Preventing yourself from leaving your desk will ensure that you stick to the task at hand. But it's equally important to schedule a real lunch in your day, when you step away from your workspace completely.
6. Sleep
Getting enough rest is a long-term focus fix. When we don't get enough sleep or when our sleep cycles are interrupted it can affect our functionality in every aspect of our lives. Make sure you an adequate amount of solid sleep. Tip: put down your phone or tablet, turn off the tv, lie in bed with no digital or audio stimulation whatsoever. Scheduling reading time for 15 minutes before bed can help you wind down for a night of rest.
Read more: How to Get a Good Night's Rest
Want to learn more about your own mental health? Visit Ready for Life to learn more about youth and adult mental health with contributions for leading mental health experts.
All articles and other information posted on http://teacherslife.com are intended to be informational only and not for the purpose of providing any health, medical, financial, insurance, legal, accounting, tax or other advice. Teachers Life does not guarantee or represent that any information in these articles or elsewhere on this website is accurate, complete, current or suitable for any particular purpose. You use or rely on such information solely at your own risk. All articles and website content are the property of Teachers Life and all rights are reserved. IN NO EVENT WILL TEACHERS LIFE BE LIABLE FOR ANY LOSS OR DAMAGE YOU INCUR RELATED TO YOUR USE OR RELIANCE OF THE INFORMATION IN THESE ARTICLES OR ELSEWHERE ON THE WEBSITE. See the Terms of Use for more information.