We realize you have choice when buying life insurance.
So, why choose us?
We are a not-for-profit provider.
Unlike other insurance companies, we're not in business to satisfy stockholders, or a head office on Bay Street. We are founded on creating insurance to serve the educators and their communities.
We are committed to educators.
Our story began in 1939, when a group of teachers perceived great advantage in pooling their resources, to help fellow teachers. Since then, we've grown from brilliant idea to leaders in our field.
You are not a policy number.
Our policyholders are Members, and we're committed to providing them with dignified, fair, personalized service that puts their needs first.
We are here to stay.
We've dutifully served educators, administrators, support staff, and their families for over 75 years. We never forget that. But times change and so do our Members' needs. That's why we're committed to innovating along with them.
---
We redirect profits back into: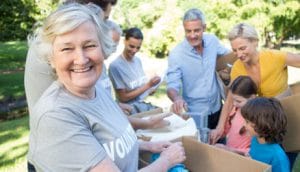 Maintaining our competitive rates.
Investing in communities through children's and youth charities
Learn More >