The holiday season is officially upon us! With all the complete chaos that this season brings, we decided to craft this year's list of fantastic holiday activities to make the most of your time with friends, family, and across your community. The best part? Most of these items you can find in the comfort of your own home, for your whole family to enjoy, and it won't cost you an arm and leg. Without further ado, here is our 2022 list of the Top 10 Holiday Must-Tries. 
1. Take advantage of the winter wonderland outside
Spending time in the fresh, cold air through wholesome outdoor activities can get you moving and help you make some of the best memories this season.  
Building a snowman and making snow angels is the obvious choice for a guaranteed good memory, but there are plenty of other options if that's not your mood.  
Tobogganing is the perfect option for thrill seekers and kids (the combination of the fresh air and climbing back up a hill a dozen times is sure to wear them out). Pro tip: put on some hand and feet warmers first and it will be a more enjoyable and long-lasting experience for everyone. 
Going on a walking or driving tour at night to see holiday lights is a great activity for all ages. From kids to grandparents, admiring the beauty of snowfall and twinkling lights is sure to get you in the holiday spirit. You can even bring a thermos of hot chocolate to make the experience extra cozy.

2. Try cooking or creating a traditional holiday recipe
Put on your favourite holiday music and try out one of your friend's or family's recipes! The tradition of baking or cooking a dish that's been passed down through generations is such a great way to connect with loved ones and create something truly meaningful. If no recipe comes to mind, starting your own tradition this year is just as special. Here's a list of delish recipes to get you started: https://www.bonappetit.com/sponsored/story/9-must-try-healthyish-holiday-recipes 

3. Create your own tire sur la neige
Sur la neige is quite literally maple syrup on snow and it is the tastiest treat to enjoy in winter. We had to dedicate an entire item on this list just to this treat, because it's just that good. And the best part is it's incredibly easy to make.  
All you have to do is pour a thin layer of hot maple syrup over clean snow, let it sit for a moment to cool down, then take a popsicle stick and roll it up to eat it off the stick! Here's a more in-depth recipe that you have to try: https://www.food.com/recipe/tire-sur-la-neige-220895  

4. Craft together some homemade holiday décor
We all know holiday décor is overpriced. Switching to timeless, homemade adornments creates memories and sentimental pieces to last a lifetime! Bonus points to those who reuse household items for their crafts, reducing their holiday carbon footprint! Here's a list of our favourite craft ideas to get you started: https://www.buzzfeed.com/peggy/40-diy-home-decor-ideas-that-arent-just-for-chris  

5. Binge the classic and the corny holiday movies
What would the holiday season be without indulging in a few of the wonderful and awful holiday movies? If you're a holiday enthusiast, you probably started on November 1st, but for those who aren't as keen, here's a movie guide to all the new Hallmark holiday movies to watch this season: https://www.hallmarkchannel.com/christmas/movie-guide-countdown-to-christmas-2022  
6. Make the best gift for friends and family
Never underestimate the value of a homemade gift – especially a heartfelt, handwritten card. Expressing love, gratitude, or kind words to friends and family is an invaluable, long-lasting, and truly meaningful gift that they can hold onto forever. Plus, taking the time to write these cards – even the ones that are brief – will most likely bring joy to you as well! 
7. Create a memorable candy cane scavenger hunt
Okay, hear me out – you hide a handful of candy canes around the house and the kids will be occupied for at least ten, maybe fifteen minutes – an hour in kid time. Afterwards, you can use the candy canes as holiday décor and a sweet holiday treat (for you as well!). Just be sure to note down all the places you hide them in to avoid any unpleasant surprises the next time you clean the house! 

8. Finally read that one book
Let's be honest, we all have at least one or two books laying around that we keep telling ourselves we'll get around to reading soon. No matter how busy this holiday season gets, you owe it to yourself to sit by the fire or cozy up on the couch for at least a few minutes. It's relaxing, entertaining, and cheerful if you play some holiday music in the background. 
9. Volunteer at a local food / toy bank
If you've ever spent time volunteering in your community, you know just how fulfilling and rewarding it is, especially during the holiday season. It's a tale as old as time, but for good reason. If you're overwhelmed with other holiday celebrations and obligations, donations of money, toys, food, and clothes are always appreciated, no matter the amount! Here's a list of some amazing give-back initiatives to take part in this season: https://foodbankscanada.ca/  
10. Visit your local holiday parade & market
If you're looking to dive headfirst into holiday cheer, a parade or market is sure to do the trick. These are great events to attend with friends or family, or even solo, and they don't cost a thing (no matter how tempting those markets can be). This is a great opportunity to get some fresh air, see people from your community, and window shop around some of the talent artisans (who sometimes offer free samples!). Seasonal parades and markets are available across the country, including Toronto, Vancouver, and Calgary!  
On behalf of our Teachers Life family, we're wishing you and your loved ones a warm and cheerful holiday season!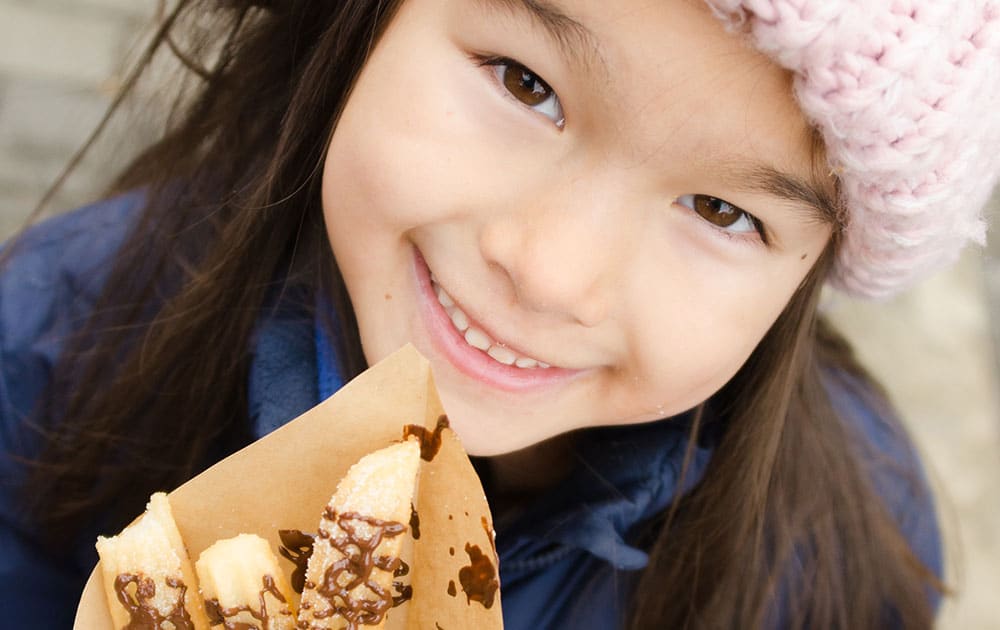 All articles and other information posted on http://teacherslife.com are intended to be informational only and not for the purpose of providing any health, medical, financial, insurance, legal, accounting, tax or other advice. Teachers Life does not guarantee or represent that any information in these articles or elsewhere on this website is accurate, complete, current or suitable for any particular purpose. You use or rely on such information solely at your own risk. All articles and website content are the property of Teachers Life and all rights are reserved. IN NO EVENT WILL TEACHERS LIFE BE LIABLE FOR ANY LOSS OR DAMAGE YOU INCUR RELATED TO YOUR USE OR RELIANCE OF THE INFORMATION IN THESE ARTICLES OR ELSEWHERE ON THE WEBSITE. See the Terms of Use for more information.