This week I had the pleasure of sitting down for coffee with our Teachers Life and nowly President and CEO, Kayte Fredrickson, to chat about her vision for our company, business perspective, and to get to know her a bit more as a person. Spoiler alert – Kayte is brilliant, driven, energetic, and keen to continue learning about the world around her, especially the Teachers Life / nowly staff and Members.
Laura: Hey Kayte, thank you so much for taking the time to chat with me today! Starting off generally, I would love to know how you're enjoying your time at Teachers Life and nowly so far?
Kayte: I'm really enjoying it! I think what I like most is the potential, because we're right on the cusp of something. It's challenging in a way that's driving us in a positive direction.
Laura: I love that. Excitement is definitely in the air. I'm curious, how did you find out about the company and what drew you to the position?
Kayte: An industry contact introduced me to Teachers Life in 2016 while I was leading a digital distribution project. Teachers had just entered the arena as the first insurance company in North America to have a fully underwritten product completely online, and I had an instant connection with their vision. I stayed in contact with the CEO over the years, and when he decided to retire, I was ready to take on the challenge.
Laura: Well, we're certainly lucky to have you! Speaking of taking on a challenge, you're now over six months into your role as the Teachers Life and nowly President and CEO. What do you see as the greatest emerging opportunities in the industry over the next five years?
Kayte: Canadians need to know the why behind the products we offer. There's an old expression: 'Insurance is bought, not sold'. No one wakes up and says, 'I have to buy life insurance today!'. For insurers to be successful, we need to be better at the why. It does not lie in owning a policy for the sake of checking a box and thinking you are doing what needs to be done. It is about the how; how can you provide for the people you care about after you're gone. The biggest opportunity I see right now, is helping to create this 'ah-ha' moment. I believe it's accomplished through education and transparency. Knowledge is empowering.
Laura: Absolutely. Finding a way to spread education and awareness has been a focus in the marketing department as well and I think we'll continue to see this as a key focus in how we promote the why of life insurance. Looking closely at future growth, what would you describe as the signature strengths of Teachers Life and nowly that you feel will really serve us well as we evolve?
Kayte: We like to say Teachers Life and nowly is small but mighty. We have a great group of people with diverse talents, who complement and respect each other. We consciously invest in supporting an environment where people know how their contributions support our corporate vision, and we have developed strategic partnerships to achieve our mission.
Laura: I think that perfectly captures the essence of working here as we continue to grow with innovation and purpose. Speaking of which, how do you personally define business innovation and how would you apply that to our work at Teachers Life and nowly?
Kayte: Well, innovation can apply to more than just business; and for me, innovation is about stepping back and asking why. Why the specific products that we offer, why the way we serve our customers, and why do we operate the way we do – pushing ourselves past inertia and into the future. We're embracing innovation and evolving by taking a hard look at our products and services and seeking feedback from key stakeholders.
Case in point: Right now, we're constructing a Member Experience Journey for every point of contact with our customers. The questions we ask ourselves as we work are: 'What do we stand for? How can we best create products and serve our Members? And…How do we get there?'."
Laura: Revisiting that question of why is a great strategy to create a clear vision of innovation. We work in a rapidly changing market where the needs of consumers and communities are constantly evolving. What hard and soft leadership skills do you feel are critical for today's leaders to prepare for tomorrow's realities?
Kayte: I think the hard skills are straightforward for anyone who's in a leadership role to have as a foundation. You need to understand the business, along with its risks and opportunities. But there's an emerging trend towards softer leadership skills, such as active listening, patience, and seeking input. I only have my own experiences, so I conscientiously reach out to others to learn about their lived experiences.
Laura: I agree, the value of soft leadership skills is becoming increasingly more important. Speaking of leadership, what past experiences have prepared you well for your new role as President and CEO?
Kayte: I think it's having had the gift of working on projects that have both succeeded and failed and being able to learn from both ends of that spectrum. There are invaluable insights to glean from what worked and what didn't work.
I've been involved in the transformation of the insurance industry for a long time, and being able to learn from the wins and the losses has helped me understand and appreciate the value of the journey. And I am loving the journey, which is what living nowly is all about.
Laura: I love that. It's important to have an optimistic approach to your work and to challenges. Focusing specifically on women in leadership, what advice would you give to other women who are seeking or embarking on leadership roles?
Kayte: I think what's important is creating a strong network of allies. And don't be limited by thinking you have to focus on other women to support you. Anyone can be an ally. Look to leaders who have skills or talents that you would like to develop, and don't focus on titles or job bands – true leaders can be found across organizations. Mentorships are wonderful for both parties because it provides the opportunity for growth of mentor and mentee.
So, my advice would be to build out your network and actively seek people who can guide you. I have been in both formal and informal mentor relationships and can tell you firsthand, you'll gain diverse perspectives from each of them.
Laura: Such invaluable advice! Okay, now we're going to shift over to some rapid-fire questions to get to know you a bit more. First question: How would you describe yourself in one word?
Kayte: Curious!
Laura: Which leader (past or present) would you most like to sit down and learn more from and why?
Kayte: I'm going to use the broad term of leader and say Margaret Atwood. I think she's brilliant and takes a unique spin on the world. Whether you love her or hate her, she unveils truth with her writing.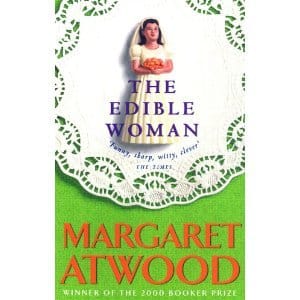 Laura: What are your favourite interests, hobbies, or past times outside of work?
Kayte: I would say learning. Some might see that as a boring answer, but I listen to multiple podcasts. I watch my Ted Talks. I'm on LinkedIn Learning. I take courses. I read books. And in between all those business-focused activities, I read fiction that I hear about from celebrity book clubs because life is about finding balance. I absolutely love these things because they flex my brain and can push me outside of my comfort zone. It ties back to curiosity.
Laura: I think I'm starting to see a trend here with curiosity and a keen desire for learning! Okay so we're done with the rapid-fire questions and now I'm curious, what fun facts do you wish to share about yourself?
Kayte: I attended ten schools during my grades K-13 educational journey. When I was young, several teachers labelled me as 'timid'. The wonderful qualities that are prevalent in introverts were not recognized back then (great listeners, determined, independent, deep thinkers to name a few?), and we still have a way to go.
I am an introvert by nature, but the experience of learning and re-learning to fit in, make new friends and proving myself, provided me with the opportunity to hone the behaviours of an extrovert. While I still dance between the extrovert most people assume I am, and the me that loves quieter pursuits, I value both sides of myself.
Laura: Kayte, thank you so much for taking the time to sit down and chat with me today about your vision for Teachers Life and nowly and letting us get to know you a bit more. Before we wrap up, what is one inspiring message you'd like to share with our nowly and Teachers Life community?
Kayte: We're bigger than a business. We want to make an impact and there's so much potential for us to do good – both by offering protection through our insurance products and in supporting youth with our new give back program called Press Start. It's an extremely exciting time to work with us, partner with us, or be insured by us. We're just getting started.
Laura: A great note to end off on. Thank you so much for your inspiring words, Kayte! I think I speak for all of us when I say I am so excited to belong to this group and collaborate on this journey together.
Kayte Recommends…
TED Talk
Teach girls bravery, not perfection
Book
The Edible Woman, by Margaret Atwood
Podcasts
All articles and other information posted on http://teacherslife.com are intended to be informational only and not for the purpose of providing any health, medical, financial, insurance, legal, accounting, tax or other advice. Teachers Life does not guarantee or represent that any information in these articles or elsewhere on this website is accurate, complete, current or suitable for any particular purpose. You use or rely on such information solely at your own risk. All articles and website content are the property of Teachers Life and all rights are reserved. IN NO EVENT WILL TEACHERS LIFE BE LIABLE FOR ANY LOSS OR DAMAGE YOU INCUR RELATED TO YOUR USE OR RELIANCE OF THE INFORMATION IN THESE ARTICLES OR ELSEWHERE ON THE WEBSITE. See the Terms of Use for more information.