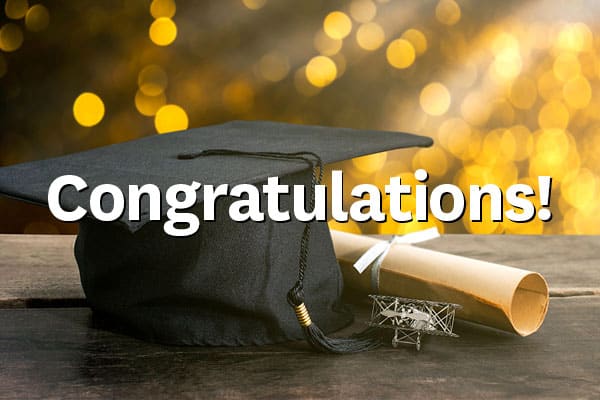 One of our core values is supporting vibrant and healthy communities. As our valued Members are part of the Teachers Life community, we look forward to supporting them and their loved ones through our Awards Program. Our mission is to build a secure future for our Members by giving back in meaningful, long-lasting ways. 
This year, we have the honour of recognizing 12 exceptional individuals with the J.F. Allen Scholarship, Hall & Hall Award, and the Teachers Life Bursary. To date, we've invested over $450,000 in scholarships and bursaries for the families of our policyholders. Dedicated to those who work in education, these awards are a flagship program of our fraternal mandate. 

The 2022 J.F. Allen Scholarship Recipients
The J.F. Allen Scholarship
The J.F. Allen Scholarship is given to students who demonstrate excellence, achievement and a deep connection to their schools and communities. The scholarship is for up to 4 years of post-secondary education. This year's four J.F. Allen Scholarship recipients are: Georgia Vlachos, Calyse Fairclough, Asha Bouwmeester, and Gurman Mundi. 
Recipients across all scholarships, bursaries, and awards have kindly expressed the ways in which these awards will positively impact their academic and personal lives. One of our J.F. Allen recipients, Gurman, expresses how this award "is a testament to how hard I have worked in the past few years to make an impact on school academically and socially…which motivates me to continue to contribute to my community as I have previously done so." 
Despite the challenges presented to students in the face of the pandemic, our recipients describe positive learnings they experienced as a result. Georgia, describes work on an important DECA project, titled 'Coping with COVID' in which they created "a safe space for teenagers to come together, express their emotional needs and develop strategies and coping mechanisms." 
Similarly, Calyse, who participated in a variety of extracurricular activities throughout their education including UNITY/Black Excellence Council, spoken word and poetry that focuses on mental health and black empowerment, along with many sports, describes how these extracurriculars have inspired their work ethic. "Being a part of numerous clubs, councils, and committees has played a great part in the person I am today." says Calyse, "These groups have really allowed me to express all my passionate ideas and hear others as well so that I can make effective changes in our community." 
The Teachers Life Bursary Award
The Teachers Life Bursary Awards are given to students based on their extracurricular activities and ability to maintain a 70 to 80% grade average. This year, we have the honour of recognizing seven outstanding students. Our recipients include Cameron Whiddon, Mahak Mishra, Carys Askeroth, Luke Adlam, Benjamin Mew, Genavieve Jopling, and Lia Jackson. They all demonstrated what we consider well-rounded excellence in both academic and extracurricular activities while maintaining an above 80% grade average.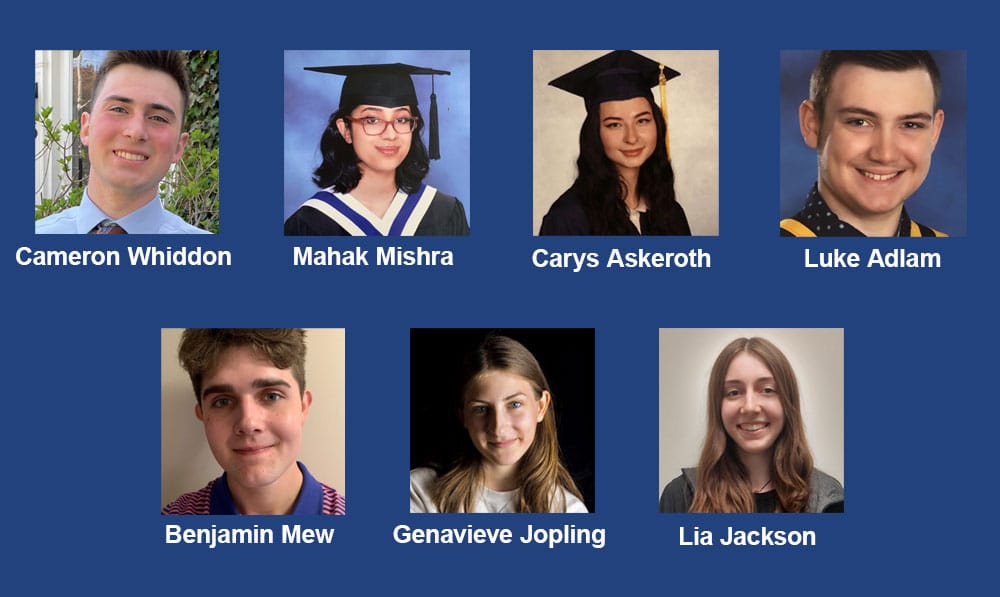 The 2022 Bursary Award Recipients
As all recipients shared their impressive list of extracurricular activities, Mahak describes remarkable experience in volunteering with youth, being a community leader, and being an advocate for women's rights, in hopes of facilitating change and gender equality within STEM education.  
Another recipient, Genavieve, who is attending post-secondary this fall to pursue their dream career in nursing, pays tribute to their U18 A hockey experience with the Mississauga Hurricanes. "Playing hockey has taught me to always have a positive mindset even when it's difficult." says Genavieve, "It has also taught me dedication and determination to become a better player." 
Reflecting on the past few years, Cameron describes the ways in which this pandemic has highlighted the importance of mental health. They specify the ways in which they hope to use the Teachers Life Bursary Award to help buy post-secondary school supplies such as a computer and school stationery to help them in furthering their education.  
Similarly, Benjamin describes how a bursary or scholarship from Teachers Life would further allow them to acquire skilled training without relying on government assistance. Benjamin plans to pursue Motive Power Technician Program at Niagra College, in which they will continue learning through an apprenticeship following the completion of this program.  
In addition to expressing gratitude, recipients such as Carys describe the journey of overcoming personal and systemic barriers. Their triumphs leave us feeling inspired by an optimistic future, full of education. "I refuse to allow any of my life circumstances to discourage me from following my educational post-secondary dreams." says Carys, "Receiving the J.F. Allen Scholarship and Teacher Life Bursary would allow me to reach my goals and fully immerse myself in the educational experience I have always wanted."  
The Hall & Hall Education Award
We've supported those who work in the education community since 1939. The Hall & Hall Education Award is offered to one individual who will be graduating from university and entering final year(s) of a concurrent Faculty of Education Degree Program. The recipient of this award must exhibit the drive and determination that all good educators have. We are proud to announce Aruna Bhalla as this year's Hall & Hall Education Award recipient.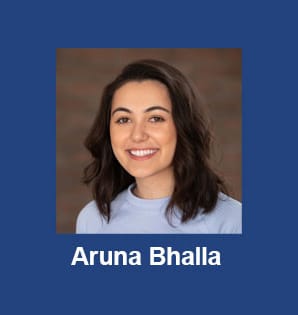 The 2022 Hall and Hall Award Recipient
Aruna describes looking forward to sharing their passion and love for lifelong learning with their students as they explore bringing drama and vocal music together to be an engaging and inspiring educator. "I want to become a teacher as well as work in post-production in the film industry." says Aruna, "I am looking forward to incorporating both." Aruna highlights the role of friends, family, new challenges, experiences, and making others happy as their inspiration. 

Looking to The Bright Futures Ahead
As we look to the future of these phenomenal grant recipients, we can't help but feel inspired by their drive and passion for continuous learning. J.F. Allen recipient, Asha, describes feeling extremely excited for the variety of study areas that they can explore in post-secondary, with plans to study molecular biology and genetics at McMaster University in Hamilton.  
Similarly, Teachers Life Bursary Award recipient, Lia, describes their vision of pursuing a double-degree program with a BBA from Laurier University and a Financial Mathematics degree from Waterloo.  
With goals of becoming a Millwright, Teachers Life Bursary Award recipient, Luke, has been accepted into St. Claire College in Windsor for Precision Metal Cutting, to attend the Mechanical Engineering Technical and Millwright program. 
Congratulations to all of this year's phenomenal scholarship and bursary award recipients! We look forward to following your inspiring educational experiences and watching you support our Teachers Life community in valuable ways. 
All articles and other information posted on http://teacherslife.com are intended to be informational only and not for the purpose of providing any health, medical, financial, insurance, legal, accounting, tax or other advice. Teachers Life does not guarantee or represent that any information in these articles or elsewhere on this website is accurate, complete, current or suitable for any particular purpose. You use or rely on such information solely at your own risk. All articles and website content are the property of Teachers Life and all rights are reserved. IN NO EVENT WILL TEACHERS LIFE BE LIABLE FOR ANY LOSS OR DAMAGE YOU INCUR RELATED TO YOUR USE OR RELIANCE OF THE INFORMATION IN THESE ARTICLES OR ELSEWHERE ON THE WEBSITE. See the Terms of Use for more information.