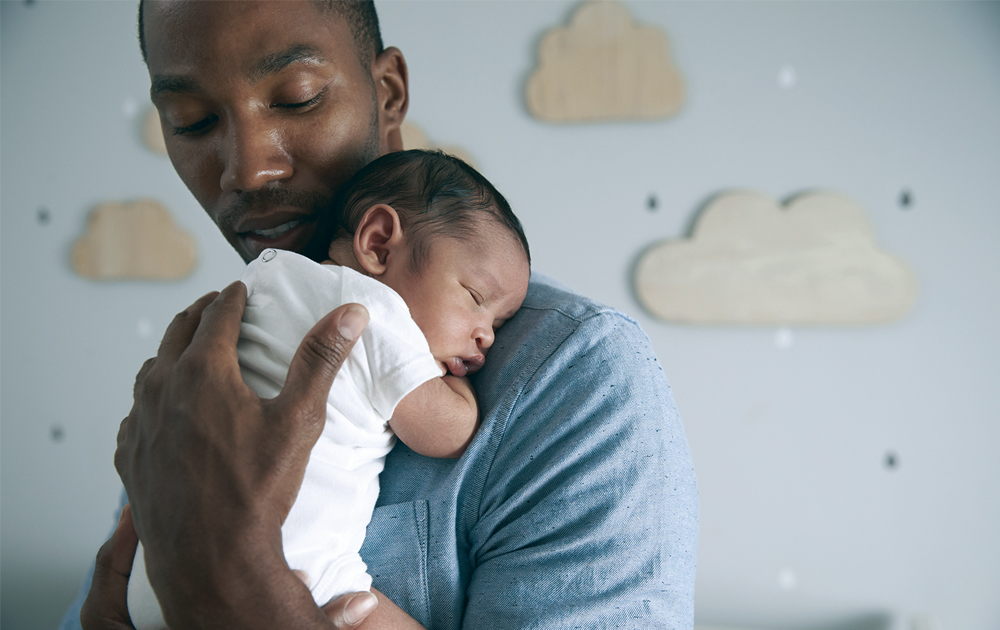 Big life events require big investments. When you're preparing for big life changes – such as buying a house, having a baby, or gearing up for retirement – you're probably reviewing your finances and considering how you'll achieve your financial goals.
At these moments, it's a good idea to review your life insurance policy. Does your current policy accommodate your changing priorities? Does your policy fully protect your assets and help secure your family's future?
Here are a few examples of how big life events may change your life insurance needs.
Buying a New Home
Buying a new home is a significant purchase and often means taking on debt. With the rising cost of home ownership – the average Canadian home now costs $586,000 (up 18% in the past year!) – many Canadian families need two incomes to pay their mortgage. If you were to pass away, would your family still be able to afford your home without your income; or would they be forced to sell?
The right life insurance plan can help your family pay for your home in the event of you or your spouse's death. Evaluate how much of your income goes towards paying for your home. Include your mortgage payments as well taxes, repairs, utilities and maintenance. Does your current life insurance policy provide enough coverage to help pay for these expenses?
Click here to get a Quick Quote – in just 60 seconds you're on your way to good financial planning!
Growing your Family
When welcoming a new member into your family, consider your growing family's short-term and long-term goals. If you or your spouse passes away, life insurance can help pay for immediate expenses, such as funeral costs, living expenses and childcare costs. It can also help your family stay on track for future goals, such as helping to pay for your children's education.
With the arrival of each child, you have another life to cherish and protect. Talk with your spouse and figure out what level of coverage is right for you.
Preparing for Retirement
In your 40s and 50s, you're likely contemplating your retirement goals. You'll be reevaluating your savings and figuring out how to support your lifestyle on a fixed income. At this stage, it's important to review your life insurance policy. Do you still have major financial responsibilities, such as mortgage payments, or children or dependents to support? You may want to adjust your life insurance policy term to ensure that if these responsibilities remain, your coverage will help your pay expenses if you were to pass away.
Insurance policies may be particularly appealing to Canadians ages 65 and older to plan for funeral expenses. It's a simple way to ensure that your family receives a death benefit that can help pay for debt, funeral costs, and probate taxes. Insurance can help protect your family against unexpected expenses and with expensive funeral costs.
When Life Changes, Review Your Policy
Big life events mean big changes for you and your family. At each stage, it's important to think about your family's goals and consider the benefit of having insurance coverage as part of your financial plan – and to help protect your family's future.
Buying life insurance doesn't have to be difficult! At Teachers Life, we support Canadians through all life's changes. And have been providing secure financial protection to our policyholders for over 80 years. Reach out to one of our insurance experts today to discuss your financial plan. 
All articles and other information posted on http://teacherslife.com are intended to be informational only and not for the purpose of providing any health, medical, financial, insurance, legal, accounting, tax or other advice. Teachers Life does not guarantee or represent that any information in these articles or elsewhere on this website is accurate, complete, current or suitable for any particular purpose. You use or rely on such information solely at your own risk. All articles and website content are the property of Teachers Life and all rights are reserved. IN NO EVENT WILL TEACHERS LIFE BE LIABLE FOR ANY LOSS OR DAMAGE YOU INCUR RELATED TO YOUR USE OR RELIANCE OF THE INFORMATION IN THESE ARTICLES OR ELSEWHERE ON THE WEBSITE. See the Terms of Use for more information.