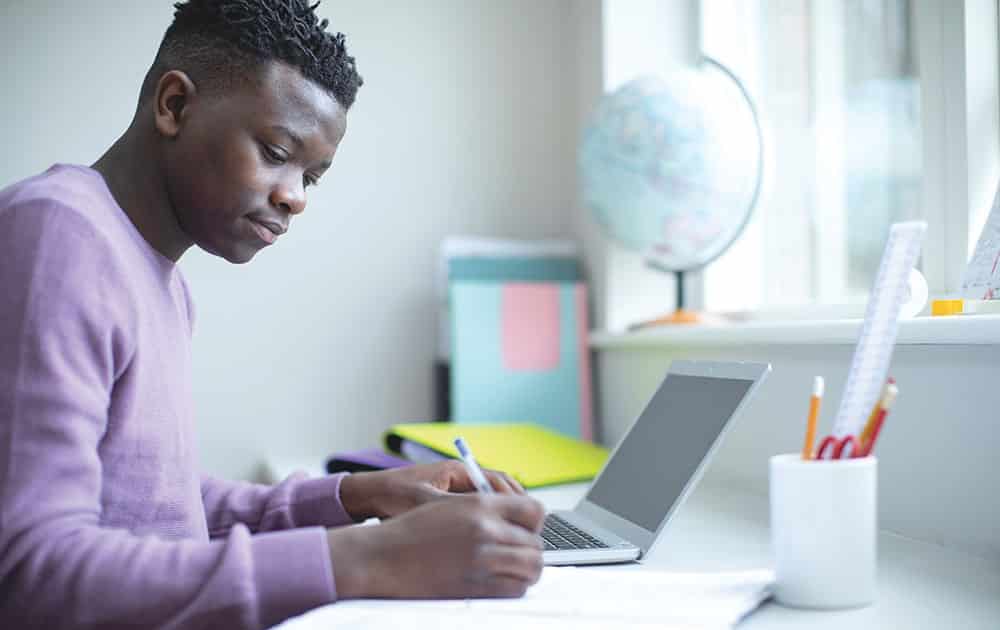 Your child's education is one of the best investments you can make.
Grad expectations
Does your child dream of going to college or university? Despite the rising costs of post-secondary education, you don't need to be rich to help your child pay for a higher education. But you do need a plan, because no matter if you child wants to attend a university, college, vocational school or technical school – education costs money.
According to Maclean's magazine, students who live at home are spending an average of $9,300 during one school year. For those who move away costs are closer to $20,000.  Creating a solid financial plan is key with tuition costs rising year over year. Not to mention, the financial toll that COVID-19 has placed on student's ability to find jobs and possibly affected parents' economic stability.
Making a financial plan for your child's education
Registered Education Savings Plan (RESP)
A RESP is an investment account for parents saving for a child's education. Like a RRSP or a TFSA, a RESP allows investments inside the account to grow tax-free. RESPs offer a variety of investment options for you to choose from. Which is handy depending on your risk tolerance and how long you have to save. Another great reason to invest in a RESP? For children under the age of 17, the Canadian Government contributes money to your RESP savings in the form of an annual grant.
RESP saving tips: ask family to contribute to the plan in lieu of gifts, automate your monthly contributions
Get Life Insurance
With the right life insurance, you can ensure that your kids will be able to afford to complete their education even if your family loses a parent's income. Nobody likes to the think about the prospect of an untimely death but planning for just such a possibility is one of the most generous acts a parent can do for their child. Insurance is an affordable way to safeguard your child's education.
Insurance tips: Term insurance is a great way to cover fixed-length debts, like a child's education
Scholarships
Scholarships and bursaries are another way to help finance your child's education. Getting good grades in school are more important than you think – they can be used to subsidize your child's education. But scholarships are just for the academically exceptional. Many current scholarship programs have a variety of eligibility criteria – and often there are only a small number of applicants. Its worth the time exploring the scholarships available in your community.
Scholarship tips: The children and grandchildren of Teachers Life policyholders are eligible to apply for our scholarship and bursaries program
Find a scholarship
Follow us for more financial planning advice
At Teachers Life, we're here to support Canadians from the start of their career to retirement. Follow us on Twitter, be a part of our Facebook community, and now you can find us on Instagram.
All articles and other information posted on http://teacherslife.com are intended to be informational only and not for the purpose of providing any health, medical, financial, insurance, legal, accounting, tax or other advice. Teachers Life does not guarantee or represent that any information in these articles or elsewhere on this website is accurate, complete, current or suitable for any particular purpose. You use or rely on such information solely at your own risk. All articles and website content are the property of Teachers Life and all rights are reserved. IN NO EVENT WILL TEACHERS LIFE BE LIABLE FOR ANY LOSS OR DAMAGE YOU INCUR RELATED TO YOUR USE OR RELIANCE OF THE INFORMATION IN THESE ARTICLES OR ELSEWHERE ON THE WEBSITE. See the Terms of Use for more information.