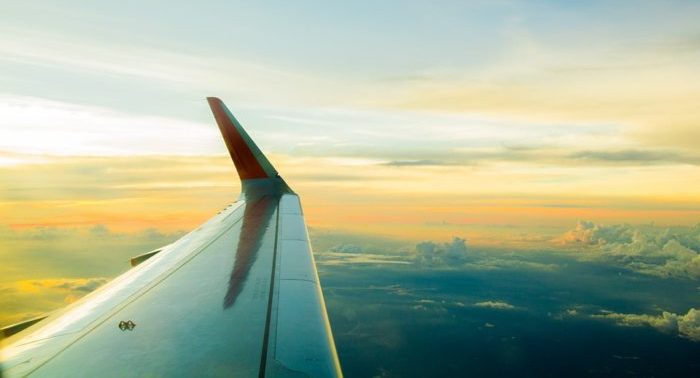 For teachers who have summers off, or who are anticipating a 4-over-5 year, travel is often top-of-mind. Having weeks, or even months, off work gives you the ideal opportunity to travel out of country or for long stretches of time. But travel can be prohibitively expensive — unless you know some travel hacks. The following tips may help bring your summer or 4-over-5 year travel dreams within your reach. Of course, their are some unavoidable expenses like visa's or, if you are travelling to New Zealand, a New Zealand eta, which isn't free. So, where can you save money?
Save on transportation
Airfare is usually one of the biggest costs associated with travel, but there are many ways to save. Using credit cards strategically to acquire points can help. There are lots of websites devoted to hacking travel and using points more effectively, and a quick search will turn up dozens.
Comparing fares online is a fine art, and there are many sites and services that can help you get the cheapest fare, such as FlightHub. In Canada, NextDeparture gives you a list of deals on flights from nine Canadian airports. The savings can be staggering! Recent deals included $745 return from Toronto to China.
FlightFox is a Canadian company that has a unique approach. For a fee, experts compete to find the best fare for your route. This is a particularly useful service when you are looking at lengthy, complicated or around-the-world tickets.
There are also sites that can help you find mistake fares. Search "error fares finder" or "how to find mistake airfares." There's even a company, called Evaluate it by SQM, that offers assignments to review airlines, travel companies, hotels and more at 50% off.
If you're going a short distance in Canada, ride share options and the MegaBus can make travel more affordable. VIA Rail has rail passes and regular sales, so it's worthwhile to check the special offers page on their site — and many of their specials are during the summer months.
Save on accomodation
Accommodation is usually the other big-ticket travel cost. With the application of a little creativity and effort, however, you can find ways to save a lot. Some of the most popular options include:
luxury hostels
homestays and small guest houses
renting an apartment or renting a room in an apartment
house-sitting or pet-sitting
home exchange
With services like Airbnb, it's easier than ever to find apartment-style accommodation that's suitable for families. House sitting is another inexpensive option — in fact, it's often free, especially if you're willing to look after pets. The site Trusted Housesitters has had good reviews.
Planning and saving
You might be surprised at the number of people who write about leading "location independent lifestyles." Many sites offer tips for planning, saving and traveling on the cheap. They cover things like avoiding roaming charges and where your Canadian dollar can go further. Get started by visiting the travel section of the Wisebread frugal living site.
An article specifically for Canadians will help you manage legalities while traveling long-term, just in case you decide to spend that 4-over-5 year out of the country.
Is it time to review your life insurance policy? Read about why you might need to here.
Teachers Life is more than just an insurance company. Our policyholders are Members. Founded by educators in 1939 to provide not-for-profit insurance; Teachers Life is dedicated to making our community better.
Want to know more? Call us at 1-866-620-LIFE (5433) Monday to Friday, 8.30 a.m. – 4.30 p.m. or email us at insuring@teacherslife.com.
Working in the education community? Get a free online Needs Analysis today!
All articles and other information posted on http://teacherslife.com are intended to be informational only and not for the purpose of providing any health, medical, financial, insurance, legal, accounting, tax or other advice. Teachers Life does not guarantee or represent that any information in these articles or elsewhere on this website is accurate, complete, current or suitable for any particular purpose. You use or rely on such information solely at your own risk. All articles and website content are the property of Teachers Life and all rights are reserved. IN NO EVENT WILL TEACHERS LIFE BE LIABLE FOR ANY LOSS OR DAMAGE YOU INCUR RELATED TO YOUR USE OR RELIANCE OF THE INFORMATION IN THESE ARTICLES OR ELSEWHERE ON THE WEBSITE. See the Terms of Use for more information.