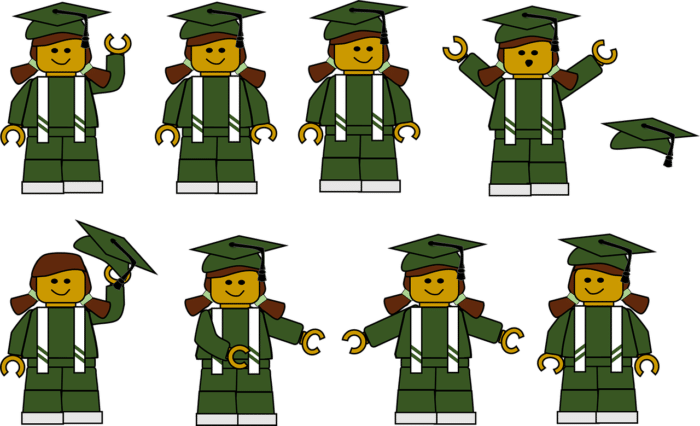 No one needs to convince a teacher about the value of education. As you already know, an education is the best investment you can make. But it's an investment that is getting more and more expensive. Tuition costs are rising and may be out of reach by the time you're children are ready.
Starting to plan and save for your children's post-secondary education as early as possible is the best strategy. This handy university calculator will help you determine the cost of a university education in Canada, based on several parameters such as province, school and degree, and give you a savings goal.
For more general costs, according to the Government of Canada, "A student attending CEGEP, trade school, college or university full-time today can expect to pay between $2,500 and $6,500 per year—or more—in tuition. Books, supplies, student fees, transportation, housing and other expenses will only add to that total. In fact, full-time students in Canada paid an average of $16,600 for post-secondary schooling in 2014–2015. That is more than $66,000 for a four-year program."
The cost of a four-year undergraduate degree in 2026 is expected to rise to about $100,000. Here are some tips for helping you give your children a bright future.
Save with an RESP
Once you have an idea of how much you'll need to save, you can start putting aside an amount each month that will help ensure you reach your target. A Registered Education Savings Plan (RESP) allows your savings to grow tax-free. For children under the age of 17, the government contributes money to your RESP in the form of an annual grant. When your child enrolls in post-secondary education, they can start taking payments.
Speak with a financial advisor to see what's right for you and check out this great RESP calculator to try out some different savings scenarios.
Insurance is your "Plan B"
Protecting your investments, and your family, is an important aspect of financial planning. Lost income due to illness, disability, your death or the death of your spouse, could send all of your careful plans into question and jeopardize your family's future.
This is where insurance comes into play. Think of it as "Plan B." With the right insurance, and the right amount, you can ensure your kids will be able to afford to complete their education even if your family loses the income of one of the breadwinners.
The Teacher's Life Online Needs Analysis Calculator can help you gauge how much insurance you need to cover costs such as funeral arrangements, mortgage payments, debts, lost income and your children's education.
More from our Educators and Insurance Series…
The 5 W's: What educators need to know about life insurance: "As an educator, you need life insurance because, even though you have robust and reliable pensions and benefits, in most cases, it simply isn't enough."
Teachers Life is more than just an insurance company. Our policyholders are Members. Founded by educators in 1939 to provide not-for-profit insurance; Teachers Life is dedicated to making our community better.
Want to know more? Call us at 1-866-620-LIFE (5433) Monday to Friday, 8.30 a.m. – 4.30 p.m. or email us at insuring@teacherslife.com.
Working in the education community? Get a free online Needs Analysis today!
All articles and other information posted on http://teacherslife.com are intended to be informational only and not for the purpose of providing any health, medical, financial, insurance, legal, accounting, tax or other advice. Teachers Life does not guarantee or represent that any information in these articles or elsewhere on this website is accurate, complete, current or suitable for any particular purpose. You use or rely on such information solely at your own risk. All articles and website content are the property of Teachers Life and all rights are reserved. IN NO EVENT WILL TEACHERS LIFE BE LIABLE FOR ANY LOSS OR DAMAGE YOU INCUR RELATED TO YOUR USE OR RELIANCE OF THE INFORMATION IN THESE ARTICLES OR ELSEWHERE ON THE WEBSITE. See the Terms of Use for more information.