Here's what 2013 J.F. Allen Scholarship Award recipient, Lucas Palmer, has said about the scholarship application and interview process: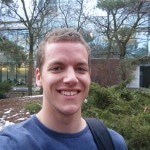 The application process for the Teachers Life J.F. Allen Scholarship was convenient and very well organized. Communicating with the selection committee by email was flawless and informative.
When I traveled from Windsor to Toronto for the interview, I had precise instructions on where to go and who to ask for. This resulted in an enjoyable, stress-free trip. Furthermore, everyone at the Teachers Life office was very sociable and nice. I rather enjoyed talking with the selection committee in the interview.
The J.F. Allen Scholarship means a lot to me because it allows me to focus more time on academics and athletics. Having this financial support has given me more freedom in many other aspects of university life as well, including co-op opportunities and extracurricular/volunteer involvement.
Lucas
All articles and other information posted on http://teacherslife.com are intended to be informational only and not for the purpose of providing any health, medical, financial, insurance, legal, accounting, tax or other advice. Teachers Life does not guarantee or represent that any information in these articles or elsewhere on this website is accurate, complete, current or suitable for any particular purpose. You use or rely on such information solely at your own risk. All articles and website content are the property of Teachers Life and all rights are reserved. IN NO EVENT WILL TEACHERS LIFE BE LIABLE FOR ANY LOSS OR DAMAGE YOU INCUR RELATED TO YOUR USE OR RELIANCE OF THE INFORMATION IN THESE ARTICLES OR ELSEWHERE ON THE WEBSITE. See the Terms of Use for more information.