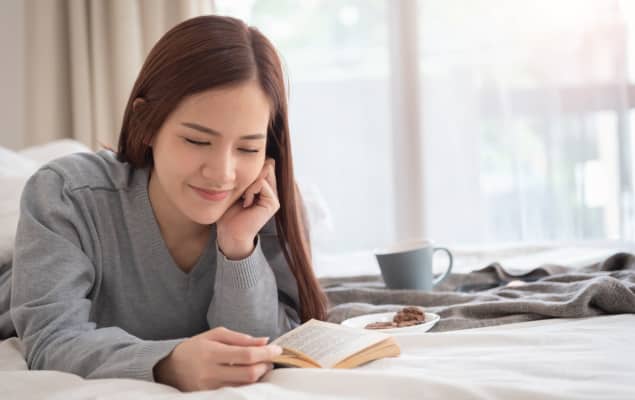 Financial Literacy is important for everyone! In our ongoing blog series about financial literacy for young adults, Laura Osborne, a young woman in her final year university, has created a reading list that has something for everyone who wants an education in managing their money.
The summer of 2020 can be both boring and stressful for everyone. That's why we wanted to provide a comprehensive reading list for all to enjoy, regardless of your age or stage in life. I've compiled our top picks for taking stock of the oh so important topic of personal finances. I've divided the list into four sections: teen, young adult, women in finance, and general.  I've selected the ones I think are the most interesting and enjoyable reads to pick up this summer. These books can be found online, or at your local bookstore or library!
Teens: Financial literacy for beginners
Whether you're preparing to fund your post-secondary education or simply budgeting for online shopping, having a strong foundation of financial literacy at a young age is key for preparing for future responsibilities. As you transition to more serious spending responsibilities, consider picking up one of the following books to get a head start on healthy financial practices and financial freedom:
Why Didn't They Teach Me This in School? 99 Personal Money Management Principles to Live By (Cary Siegel)
A crash course in finances for teens in their later years of high school as they prepare to graduate and manage money in all realms of life, especially in your relationships, to ease the transition to adulthood
The Complete Guide to Personal Finance: For Teenagers (Tamsen Butler)
A perfect balance between witty and educational
The Wealthy Barber (David Chilton)
A must read for sure. Although this story is based around a fictional narrative, it does an amazing job at presenting clear, meaningful financial advice through a wise, self-made local barber
Young adults: Always more to learn about money
As young adults we're in between being financially independent and dependent. Regardless of how much experience you have under your belt already, there's always more to learn. Check out some of these books that specifically cater to young adults:
Loaded: Money, Psychology, and How to Get Ahead Without Leaving Your Values Behind (Sarah Newcomb) From identifying your relationship with money to building money management plans, this book will give you a sophisticated approach to finance management
The Money Savvy Student (Adam Carroll)
Covering all of life's expenses as a young adult, Carroll takes an "offense-defense" approach that is easy for all young adults to digest and adopt into their own lives
The Young Entrepreneur's Guide to Starting and Running a Business (Steve Mariotti)
An extensive look on how to grow and sustain your small business as a young adult, including relevant advice on social networking, online marketing and useful apps
Women: Take charge of your financial future
Women tend to be greatly neglected and excluded from financial literature and education. Here I hope to highlight the best personal finance books specifically for women in the world of business at any age:
Clever Girl Finance: Debt, Save Money and Build Real Wealth (Bola Sokunbi)
 Written for women, by women, this book provides a well-rounded action plan for women who are ready to start their savvy financial journey
Live It, Love It, Earn It: A Woman's Guide to Financial Freedom (Marianne Olszewski)
Financial education mixed with personal motivation to reach your financial goals
Financial Fearless (Alexa Von Tobel)
Set realistic financial goals and priorities without sacrificing what you love
Good for All: Financial literacy is a must-have
You don't have to be young to learn more about managing your money. Here's some great books to motivate and give you a few extra financial tips at any point in your life:
You Are a Badass at Making Money: Master the Mindset of Wealth (Jean Sincero)
Embedded with light humor, this book is made to help you transform your mindset to overcome the barriers of your financial success
Wealthing Like Rabbits (Robert Brown)
Through pop culture references and anecdotes, this book provides a guide to becoming financially independent as a Canadian – including topics of debt repayment, frugality, mortgages, credit cards and more
The Financial Diet: A Total Beginner's Guide to Getting Good with Money (Chelsea Fagan)
This book will help you learn how you can build the life you want with the budget you have
You're never too old or young to learn more about managing your money. Financial literacy is a vital part of reaching your economic goals, foundational to achieving full, harmonic personal wealth.  Another great read, by the way – Harmonic Wealth (James Ray). I hope this suggested compiled list provides you with some ideas of where to start so we can all come out of this COVID summer with some sanity, some financial knowledge and some savings in our pockets. For additional quick tips on financial literacy, check out our recent blog post on financial basics.
Life insurance is a great tool to add to your financial plan. However, before you get a quote you need to figure out  much insurance you need, use our free Needs Analysis calculator.
All articles and other information posted on http://teacherslife.com are intended to be informational only and not for the purpose of providing any health, medical, financial, insurance, legal, accounting, tax or other advice. Teachers Life does not guarantee or represent that any information in these articles or elsewhere on this website is accurate, complete, current or suitable for any particular purpose. You use or rely on such information solely at your own risk. All articles and website content are the property of Teachers Life and all rights are reserved. IN NO EVENT WILL TEACHERS LIFE BE LIABLE FOR ANY LOSS OR DAMAGE YOU INCUR RELATED TO YOUR USE OR RELIANCE OF THE INFORMATION IN THESE ARTICLES OR ELSEWHERE ON THE WEBSITE. See the Terms of Use for more information.