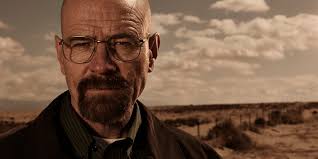 Educators in popular culture sometimes play second rank to the young characters that they teach. We're bringing our favourite TV Teachers into the limelight. From classic to new, these television shows would not be the same without the wisdom, guidance and comedic relief these educators bring to the table.
The Imaginative Teacher: Ms. Frizzle from The Magic School Bus
This unconventional elementary school teacher might seem frazzled but upon closer inspection you'd find her cool, calm, and imaginative. A true classic, Ms. Frizzle was inventing creative and fun lesson plans decades before Pinterest. She's wacky, free-spirited and extremely intelligent which shows as she leads her students into scientific adventures with her flying, shrinking, morphing magical school bus.
The Disciplinarian: Mrs. Krabappel from The Simpsons
Not all teachers have their pick of the litter, and Mrs. Krabappel lucked out with Bart Simpson. Known best for her jaded attitude, we salute Edna for managing to keep it together (for the most part) even through her 24/7 damage control of hurricane Bart. Despite their cop & troublemaker relationship, Bart always comes to Krabapple's side and that speaks volumes of her dedication to Bart and the rest of her students.
The Principal with a Sense of Humour: Mr Belding from Saved by the Bell
As much as we adored Kelly Kapowski and swooned over Zack Morris, the real unsung hero of the series is the beloved principal, Mr. Belding. Perhaps not the most intimidating of authority figures, Belding spent more energy trying to joke around with his students than discipline them. Catch more flies with honey? Belding sure did, he was a constant role model for morality at Bayside High and although the students and faculty never feared him, they learned from him.
The Perfectionist: Walter White from Breaking Bad
Walter White spent a good part of his life being a great teacher and an incredibly scientist – before his sudden career change. Surprised to see him on this list? Don't be. Sure, Mr. White was not the moral compass that Mr. Belding was, but he did have some good characteristics to imbue on his students and viewers. Illegal and sometimes irrational actions aside, Walt taught us about determination, striving for to be the best at what you do, and most importantly – always having a thirst for knowledge and science.
The Fearless Leader: Annalise Keating from How to Get Away with Murder
Annalise Keating's class is not for the faint of heart, nor are her teaching methods, but if you're interested in learning the tricks of the trade by one of the country's best defense lawyers then step right in. Annalise leads her students through the dark and dangerous streets of the criminal underground. It's not a glamorous classroom and the lesson plans don't always go as planned, but as a teacher she is fearless, courageous, strong, and she fights the very real evil in the world.
All articles and other information posted on http://teacherslife.com are intended to be informational only and not for the purpose of providing any health, medical, financial, insurance, legal, accounting, tax or other advice. Teachers Life does not guarantee or represent that any information in these articles or elsewhere on this website is accurate, complete, current or suitable for any particular purpose. You use or rely on such information solely at your own risk. All articles and website content are the property of Teachers Life and all rights are reserved. IN NO EVENT WILL TEACHERS LIFE BE LIABLE FOR ANY LOSS OR DAMAGE YOU INCUR RELATED TO YOUR USE OR RELIANCE OF THE INFORMATION IN THESE ARTICLES OR ELSEWHERE ON THE WEBSITE. See the Terms of Use for more information.