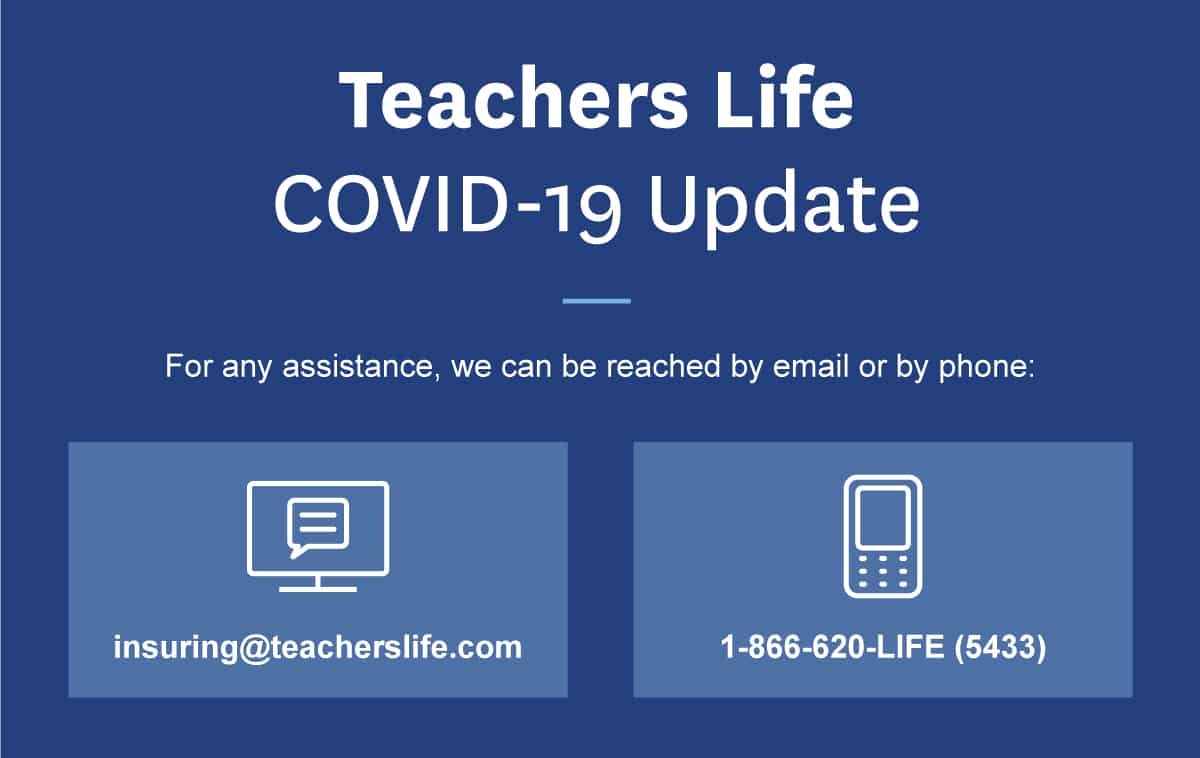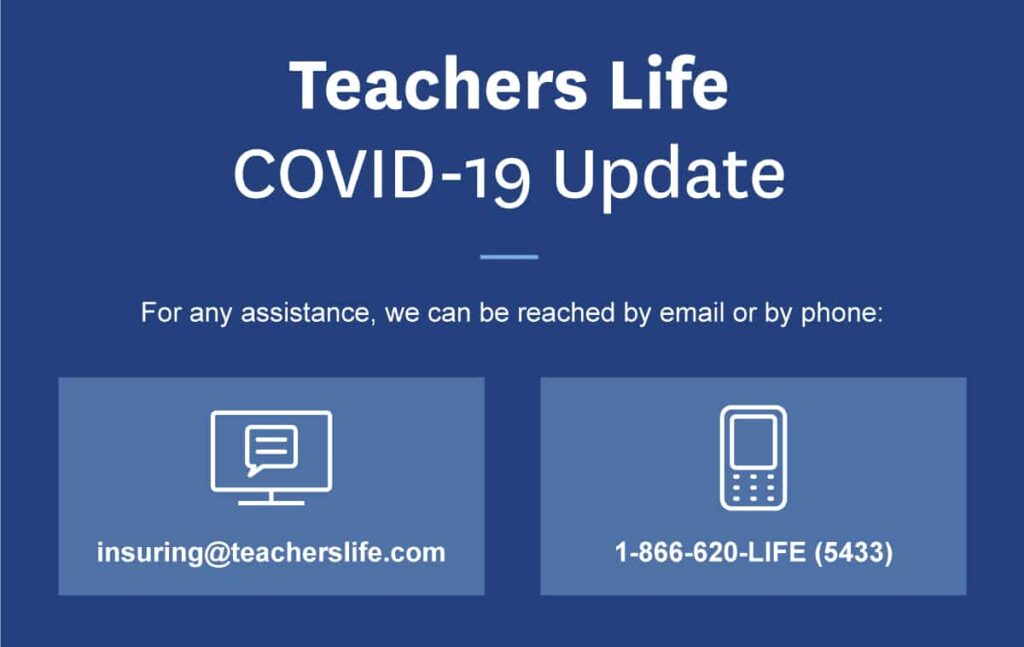 During this unprecedented time, we hope that you and your family are healthy and safe. At Teachers Life our commitment to the health and well-being of our Members, staff and partners is always our top priority.
We Are Here For Your Insurance & Benefits Needs
You can still call during our regular business hours of 8:30 a.m. – 4:30 p.m. Monday to Friday or email us us anytime for any service need or concern. Our offices are temporarily closed to in-person visitors.
Online Tools Can Serve you 24/7
Have you logged into your secure online account? Members can access policy details, insurance forms and rebates on our online Teachers Life Member Site. If you are a first time user, you will need your Member ID to register. Your Teachers Life Member ID is a unique number generated to identify your insurance file. You can find your Teachers Life Member ID on correspondence, policy certificates and premium invoices. Still not sure? Call us and we will help you.
We're Here to Keep You Informed
Letter mail
There may be slight interruption to our Canada Post delivery. If you are mailing your April 1, 2020 premium cheque do not worry, we will process it in due course. Any delays during this unique time will not adversely affect your coverage.
Please reach out to us if you have any questions or concerns. It is our hope that you, your loved ones and education communities stay healthy and safe during this time.
All articles and other information posted on http://teacherslife.com are intended to be informational only and not for the purpose of providing any health, medical, financial, insurance, legal, accounting, tax or other advice. Teachers Life does not guarantee or represent that any information in these articles or elsewhere on this website is accurate, complete, current or suitable for any particular purpose. You use or rely on such information solely at your own risk. All articles and website content are the property of Teachers Life and all rights are reserved. IN NO EVENT WILL TEACHERS LIFE BE LIABLE FOR ANY LOSS OR DAMAGE YOU INCUR RELATED TO YOUR USE OR RELIANCE OF THE INFORMATION IN THESE ARTICLES OR ELSEWHERE ON THE WEBSITE. See the Terms of Use for more information.