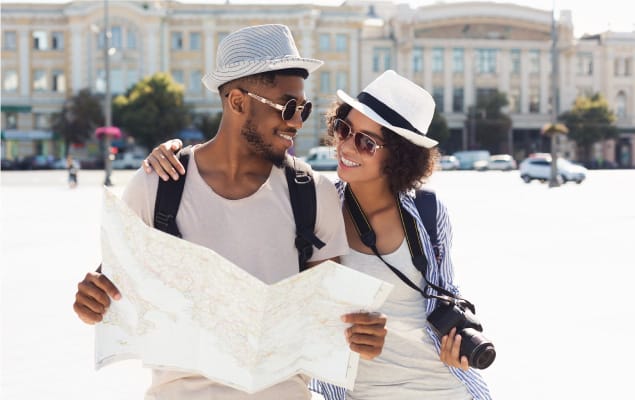 Building a new life together will take some financial teamwork. Though you are a couple, you may have different financial histories, saving styles and expectations. It's important to make time to talk about your current finances and future goals. Then create an action plan, together, that includes a way to save, invest and protect your assets – now and as they grow.
These tips will help you create a financial plan, together, as a newly married couple.
Discuss your current finances and where you want to be 5, 10 and 25 years in the future
As a couple you're compatible in many ways but your "saving styles" may differ. Are you a saver or a spender? Are you comfortable taking investment risks? It's helpful to determine and compare your saving styles. Knowing each other's saving styles can help you understand each other and find ways to achieve financial goals, together.
Take the Money or Love Quiz from GetSmarterAboutMoney.ca to find out your saving style in 5 minutes or less.
Once you know your saving style, it's important to schedule time to discuss your current finances and where you want to be in 5, 10 and 25 years. Then set aside time to review your finances and your plan regularly. Having regular, open conversations about money, budgeting and planning for the future together is "key to financial success as a couple" (CNBC, 2015).
Anticipate bumps in the road
Savings can help you weather emergencies and difficult times (GetSmarterAboutMoney.ca). So can insurance. Adequate insurance can help protect your assets during trying times.
As you start your lives together, you will want to ensure that your spouse – and your future family – will be taken care of no matter what. When discussing your financial plan, review your current insurance plans and determine whether you have enough protection. Consider your life insurance plan. Do you need additional insurance to cover a mortgage, loss of income or debt? While it might not be an easy conversation, life insurance can help protect your spouse in the event of your death.
As an education professional you may gain access to group benefits at work, which can help you save, invest and insure. Take the time to understand your group benefits plan. Does your plan provide enough for you both to grow and protect your assets now and in the future?
Permaterm 100 has lifetime coverage, from $10,000 to $500,000. It's a permanent life insurance plan so your death benefit will never decrease.
Don't wait
Don't put it off – you can change your financial plan as needed but planning together now will start your financial marriage off on the right foot and give you peace of mind.
Purchasing life insurance doesn't have to be complicated. At Teachers Life, we help educators find life insurance plans that meet their needs. Check out our needs analysis calculator to find a plan that works for you.
Follow along for more tips and tools
At Teachers Life, we're here to support educators from their first day in the classroom to retirement. In our new blog series, "Insurance for Your Life Stage," we'll discuss how life insurance needs can change through each of life's stages. Follow us on Twitter, be a part of our Facebook community and now you can find us on Instagram.
All articles and other information posted on http://teacherslife.com are intended to be informational only and not for the purpose of providing any health, medical, financial, insurance, legal, accounting, tax or other advice. Teachers Life does not guarantee or represent that any information in these articles or elsewhere on this website is accurate, complete, current or suitable for any particular purpose. You use or rely on such information solely at your own risk. All articles and website content are the property of Teachers Life and all rights are reserved. IN NO EVENT WILL TEACHERS LIFE BE LIABLE FOR ANY LOSS OR DAMAGE YOU INCUR RELATED TO YOUR USE OR RELIANCE OF THE INFORMATION IN THESE ARTICLES OR ELSEWHERE ON THE WEBSITE. See the Terms of Use for more information.