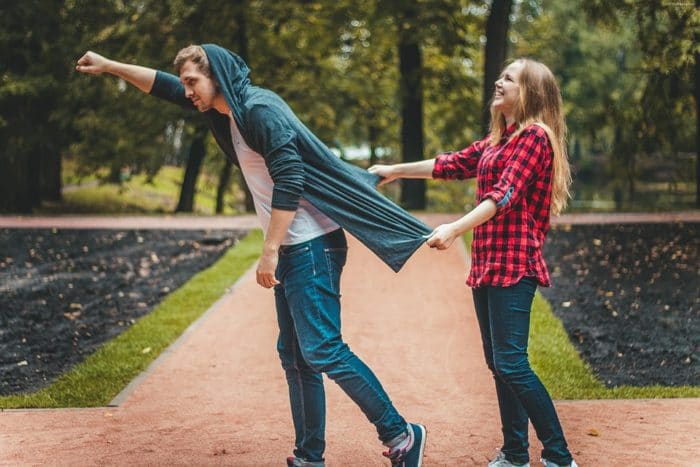 You never know what's going to happen in life. You can install smoke alarms, look both ways before crossing, eat your vegetables and use sunscreen. But you still never know. And it's the things we don't know that insurance is for.
In the event of unforeseen circumstances, loss or just life, insurance will be there for you, saving the day. Here are some of the ways life insurance is a superhero.
Life insurance protects your family
In the event of your death, life insurance can cover medical and funeral costs and provide your family with financial security. Think of all the things you pay for — mortgage, daycare, higher education. Life insurance can help take care of these things, saving your family from having to move, or having to struggle to make ends meet.
Life insurance adds life to your years
With permanent or whole life insurance, you can withdraw the cash value to supplement your retirement income. These are the carefree years you've been waiting for. Life insurance can help you afford your dream retirement.
The cash value of a life insurance policy can also come to your rescue if you live longer than expected, and need more income in retirement than you planned.
Life insurance can be your legacy
Life insurance is one of the best ways to leave a charitable legacy. There are several ways to do it. You can name a charitable organization as your beneficiary. Or, you can buy an irrevocable life insurance trust (ILIT). The ILIT can be used to distribute the proceeds to the charity, organization or individual of your choice. The benefit of using an ILIT is that it removes the value of your life insurance from the estate so it is not included for tax purposes.
Using insurance for estate planning is effective because insurance proceeds are received tax free. And, if structured properly, the annual insurance premiums can be considered annual charitable giving, so that you get the tax benefit each year.
Get insurance that's right for you! Get unique advice in our Insurance For Your Lifestage blog series.
Teachers Life is more than just an insurance company. Our policyholders are Members. Founded by educators in 1939 to provide not-for-profit insurance; Teachers Life is dedicated to making our community better.
Want to know more? Call us at 1-866-620-LIFE (5433) Monday to Friday, 8.30 a.m. – 4.30 p.m. or email us at insuring@teacherslife.com.
Not sure how much insurance you need? Get a free online Needs Analysis today!
All articles and other information posted on http://teacherslife.com are intended to be informational only and not for the purpose of providing any health, medical, financial, insurance, legal, accounting, tax or other advice. Teachers Life does not guarantee or represent that any information in these articles or elsewhere on this website is accurate, complete, current or suitable for any particular purpose. You use or rely on such information solely at your own risk. All articles and website content are the property of Teachers Life and all rights are reserved. IN NO EVENT WILL TEACHERS LIFE BE LIABLE FOR ANY LOSS OR DAMAGE YOU INCUR RELATED TO YOUR USE OR RELIANCE OF THE INFORMATION IN THESE ARTICLES OR ELSEWHERE ON THE WEBSITE. See the Terms of Use for more information.