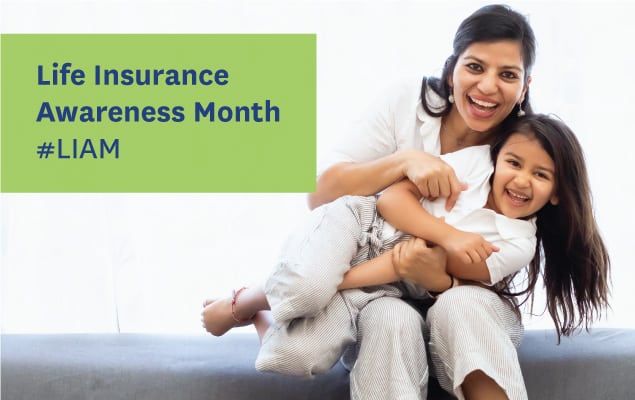 Think you know about term life insurance? Did you know that life insurance is often the smarter investment than mortgage insurance? Whether you're buying a new house or renewing the mortgage on your current home, you protecting your biggest investment with insurance is the responsible thing to do.
What is mortgage life insurance?
Often, as soon as a mortgage is approved, lenders will offer mortgage life insurance on the spot. Mortgage life insurance is a type of insurance policy that protects the policyholders heirs, should the policyholder dies. Its often sold to first-time homeowners who share the cost of the mortgage with a significant other, who could be stuck with a large mortgage if one of them die. Getting insurance for your mortgage makes good sense! It means that your family or significant other would be able to cover mortgage debt even if they lose your income should you pass away. 
Getting mortgage life life insurance is easy. There may be some simple medical history questions, but no medical exams. And once it's approved payments are usually added to your monthly mortgage payments. The amount of insurance decreases as you pay off your mortgage.
But there are some very good financial reasons to consider term life insurance to cover to the financial obligation of a mortgage.
What is term life insurance? (And why it's better than mortgage insurance)
Term Life Insurance is a type of insurance that covers a set length of time. The period (or term) of the coverage can be a fixed number of years (e.g.10, 20, 40 years) or a set age (e.g. age 65). If you die during the term of the policy, your beneficiaries receive a benefit. You can purchase term life insurance to match the length of your mortgage.
So, why is it often a better way of insuring your mortgage? Mortgage insurance covers one debt and shrinks as that debt increases. On the other hand, life insurance covers the policy holder and all of their financial obligations. Beneficiaries could use the benefit to pay for the mortgage, or they could use it to pay for credit card debt, a child's education – they can decide how the money would be most useful. In short, term life insurance is much more versatile.
And best of all – the benefit doesn't decrease! Term life insurance will pay out a set amount of money. The amount doesn't go down as you pay off your mortgage as it does with mortgage life insurance. 
 Mortgage vs Life Insurance: At-a-Glance
| | | |
| --- | --- | --- |
| | Mortgage Life | Individual Life |
| Type of Plan | Joint 1st-to-die | 2 individual policies |
| Life Insurance Coverage | Reducing | Level |
| Amount of Coverage | Outstanding mortgage | Higher amount to cover all life needs |
| Termination/Portability | On mortgage discharge | Ages 75-100 |
| Beneficiary | Mortgage lender | Designated Beneficiary |
| Use of Proceeds | Mortgage paid out | Beneficiary decides |
| Premiums | Blended Rates | Rates based on applicant |
| Application Underwriting | Simplified Issue (5 questions) | Full medical review |
| Claim Eligibility | Determined at time of claim | Determined at time of application |
| Effective Date | On application | After underwriting |
| Ont. Retail Sales Tax (8%) | Applicable | Not applicable |
| Premium Guarantees | No | Yes |
| Professional Advice | May not be licensed | Licensed representatives |
Read more about mortgage life vs term life insurance check out this article from the Toronto Star.
Both mortgage life and term life insurance will offer necessary protection for your investment. But the differences between the products are significant. Find out how affordable Teachers Life Individual Term Life Insurance can be by getting a quote today!
Follow us for more financial planning advice
At Teachers Life, we're here to support Canadians from their first house purchase to retirement. In our blog series, Insurance Basics, we demystify life insurance. Follow us on Twitter and be a part of our Facebook community, and now you can follow us on Instagram.
All articles and other information posted on http://teacherslife.com are intended to be informational only and not for the purpose of providing any health, medical, financial, insurance, legal, accounting, tax or other advice. Teachers Life does not guarantee or represent that any information in these articles or elsewhere on this website is accurate, complete, current or suitable for any particular purpose. You use or rely on such information solely at your own risk. All articles and website content are the property of Teachers Life and all rights are reserved. IN NO EVENT WILL TEACHERS LIFE BE LIABLE FOR ANY LOSS OR DAMAGE YOU INCUR RELATED TO YOUR USE OR RELIANCE OF THE INFORMATION IN THESE ARTICLES OR ELSEWHERE ON THE WEBSITE. See the Terms of Use for more information.