Investing in the education of our children is core to our Members' community. Watch our video to learn more about our 2018 Scholarship & Bursary finalists:
J.F. Allen Scholarship Award Winners: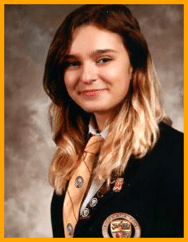 Shannon Scherer,The York School, Toronto ON
"Lady luck smiles upon those who work hard."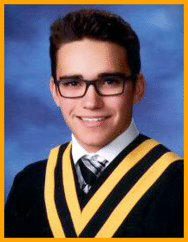 Tate LevesqueGeneral Amherst High School, Greater Essex County District School Board
"Preach what you practice."
---
Teachers Life Bursary Award Winners: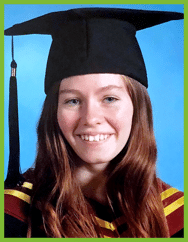 Meredith OtleyCitadel High School, Halifax NS
My volunteer roles have helped me to develop into a more organized, open-minded, patient and confident person and to appreciate the value of contributing to my community.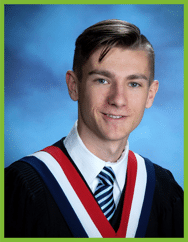 Nathan CherryHoly Names Catholic High School, Greater Essex County District School Board
I believe it is my ability to plan ahead and stay on top of my school work that allows me to maintain a healthy, balanced lifestyle without becoming overwhelmed.
---
Hall & Hall Education Award winner: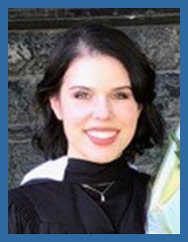 Samantha Madeira-CostaUniversity of Toronto, Toronto ON
Experience has taught me that compassion and understanding are the most effective qualities that a teacher can possess.
---
Our scholarships and bursaries are available to Teachers Life policyholders.
All articles and other information posted on http://teacherslife.com are intended to be informational only and not for the purpose of providing any health, medical, financial, insurance, legal, accounting, tax or other advice. Teachers Life does not guarantee or represent that any information in these articles or elsewhere on this website is accurate, complete, current or suitable for any particular purpose. You use or rely on such information solely at your own risk. All articles and website content are the property of Teachers Life and all rights are reserved. IN NO EVENT WILL TEACHERS LIFE BE LIABLE FOR ANY LOSS OR DAMAGE YOU INCUR RELATED TO YOUR USE OR RELIANCE OF THE INFORMATION IN THESE ARTICLES OR ELSEWHERE ON THE WEBSITE. See the Terms of Use for more information.