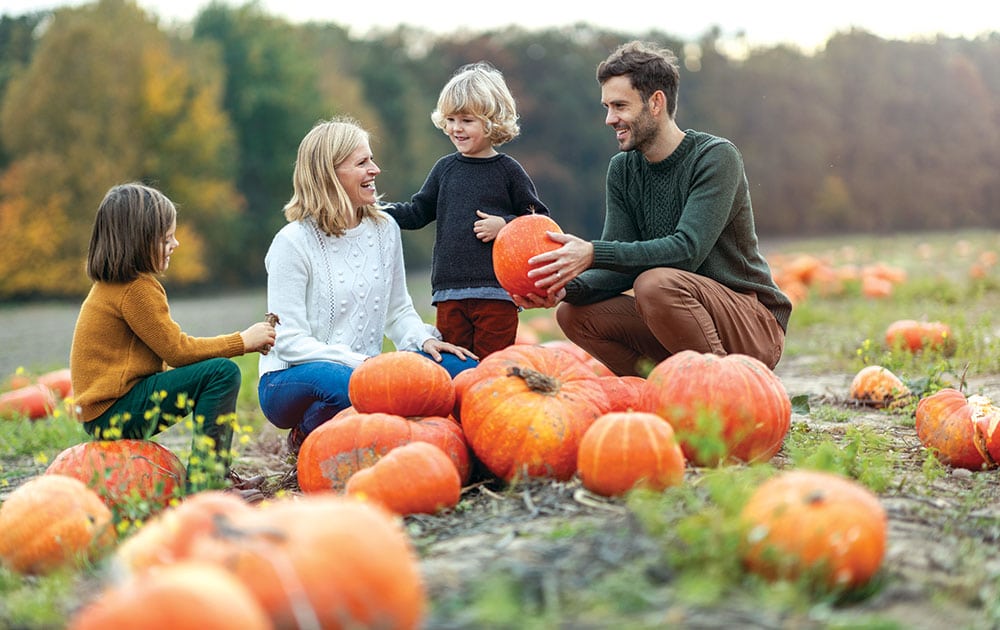 And just like that, we've gone from summer to autumn. As many Canadians dread the end of warm summer days, we're here to remind you of all the wonderful heartwarming activities that you can join in on at any age! Here are our top 10 favourite activities to do this fall season:

1.    Put on your cozy sweater and go for a walk to get your favourite warm drink.
It's finally time to dust off that old, wool sweater and go for a cozy stroll around your neighbourhood to your favourite coffee shop. You can listen to a podcast, some jazz, talk to a friend on the phone, bring a friend along, or just enjoy the silence. We know walks are so overdone this year with COVID but let's give it one last go before the cold Canadian weather sets in. Plus, it's always worth it when there's a warm tasty beverage waiting on the other side.

2.    Go apple picking and make an apple dish.
We promise this activity is way more fun than it is cliché! Plus, it's great for all age groups and you get to enjoy the fruits of your labour afterwards (literally) by using the apples to make a pie, an apple sauce, candy apples, apple cider, and anything else you can come up with! Here's a delicious apple pie recipe to try.

3.    Walk around a pumpkin patch with friends or family.
Many pumpkin patches usually have tons of fun activities to offer including warm food and drinks, live music, mazes, hayrides, designated photo sections with the pumpkins and so much more! Plus, when was the last time you carved a pumpkin? Let's change that. Check out our list of 11 pumpkin patches near Toronto that are open this fall.

4.    Cook a harvest meal.
Eating foods in season can not only be beneficial to your health, but also to our environment and local farmers. Let's support local this fall and cook a heart-warming meal based on harvest ingredients. To name just a few classics, there are apples, pears, butternut squash, sweet potatoes, mushrooms, and brussels sprouts.

5.    Cozy up to a Halloween-themed movie with some treats – no tricks!
This doesn't have to be a scary movie, but it's always fun to watch something in season. Some of our favorites are: Halloweentown, Ghostbusters, Gilmore Girls, Stranger Things, The Nightmare Before Christmas, and It's the Great Pumpkin, Charlie Brown. Just make sure your movie's appropriate for kids if it's a scary one! Also make sure to have a yummy treat on hand, whether it's chocolate, candy corn, popcorn, or sour gummies!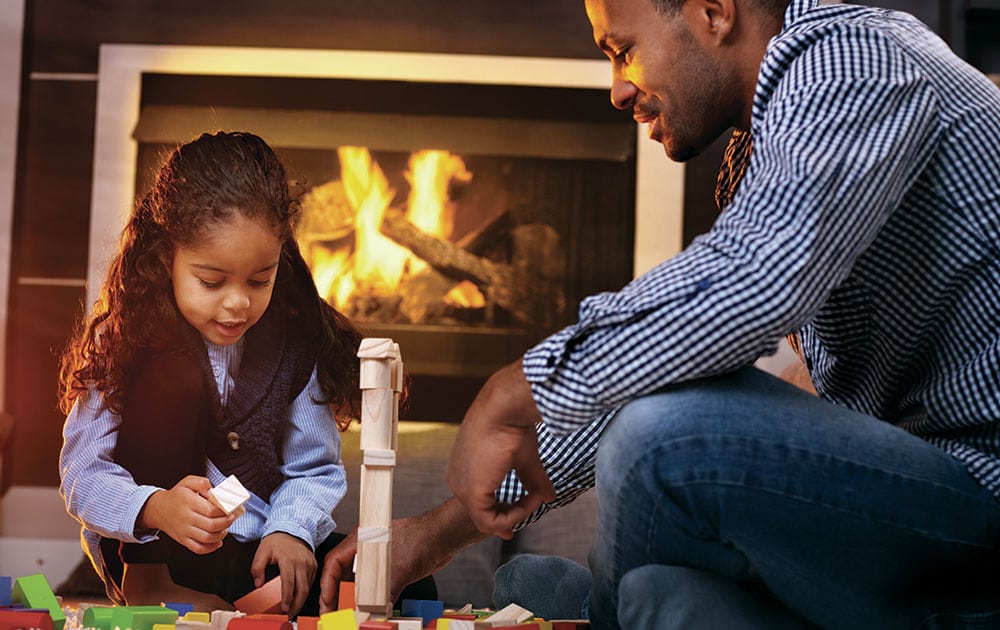 6.    Sit by the fire with family, friends, or pets.
Real fireplace, electric fireplace, or a video of a fire going, there's nothing quite like cozying up by the fire, especially when you're with your loved ones. Extra points for incorporating a fall-themed craft, food, drink, movie, or relaxing music.

7.    Make some fall-themed crafts.
This one is especially fun if you're with family or kids – but who says adults can't enjoy a fun craft too? From drawing and coloring to knitting or crocheting to even creating a collage of leaves, it's time to get creative and have fun! Here are 65 fun fall craft ideas for all ages.

8.    Decorate your room or house.
Ah yes, one of the many simple pleasures during COVID, re-decorating your space to change up the norm, even just a little. You can get creative with the decorations you already have lying around, create new ones from your Pinterest board (or better yet, from your new collection of fall-themed crafts), or support local businesses.

9.    Host a COVID-friendly potluck with friends or family.
Extra emphasis on the COVID-friendly aspect but there's something very fun and heart-warming about sharing food with your loved ones. Ask the friends and family in your COVID-bubble to make their favourite dish and share them all together or exchange them at the door. You'll get to try new recipes made with love and catch up with the people you love!

10.    Go for a nature hike or walk.
One of the best parts about autumn is the crisp air with the smell of leaves, and the gorgeous, colorful views. So, go for a scenic walk and safely explore the beautiful trails Canada's landscape has to offer with friends or family. With views like that – you won't regret it! Choose from 10 dreamy fall hikes in Ontario.
On behalf of Teachers Life, we're wishing you a safe, healthy, and warm autumn season!
All articles and other information posted on http://teacherslife.com are intended to be informational only and not for the purpose of providing any health, medical, financial, insurance, legal, accounting, tax or other advice. Teachers Life does not guarantee or represent that any information in these articles or elsewhere on this website is accurate, complete, current or suitable for any particular purpose. You use or rely on such information solely at your own risk. All articles and website content are the property of Teachers Life and all rights are reserved. IN NO EVENT WILL TEACHERS LIFE BE LIABLE FOR ANY LOSS OR DAMAGE YOU INCUR RELATED TO YOUR USE OR RELIANCE OF THE INFORMATION IN THESE ARTICLES OR ELSEWHERE ON THE WEBSITE. See the Terms of Use for more information.