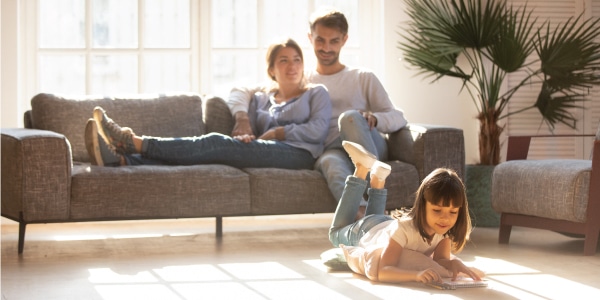 Financial planning – including insurance terms – can be confusing. If you're just starting out in your career, recently got married or are currently growing your family – you know you need to review your financial plan.
Sometimes the language that insurance companies (and insurance policies!) use can be overwhelming. But don't industry terminology prevent you from getting the secure financial protection your family needs.
Here is a starter guide to insurance terms to help you break through the jargon:
Policyholder
The person who owns an insurance policy. It's important to remember that the person who owns the policy is not necessary the person who is insured by the policy.
Premiums
The amount you pay to buy insurance. The premium is usually paid monthly, quarterly or annually. The amount of your premium may change over time.
A type of life insurance that provides coverage for a set period of time. The period (or term) of the coverage can be either a fixed number of years (e.g., 10 years) or to a set age (e.g., age 65). The policy has no cash value.
Renewable Life
A type of term life insurance that can be renewed at the end of the term, either automatically or at the policyholder's option, without evidence of insurability. The amount you pay for the insurance (the premium) is usually fixed and guaranteed not to change for the length of the term. When the insurance renews, the premium increases, based on your age.
Permanent Life
A type of life insurance that provides coverage for the lifetime of the person insured provided the required premiums are paid. Permanent life insurance usually has a cash value. Whole Life, Term to 100 and Universal Life are examples of this type of insurance.
Critical Illness
A type of insurance that pays you a lump sum if you are diagnosed with a life altering illness such as cancer, heart attack or stroke. The exact illnesses covered are listed in your policy. You can buy this type of insurance on its own or may be able to add it to a life insurance policy or group plan.
Underwriting
The process an insurance company goes through to decide whether to insure someone. It can include a medical questionnaire or a medical exam.
Rider
A change or addition to an insurance policy that either expands or limits the coverage and benefits.
The person you name to receive the payment from your insurance policy. You can have more than one beneficiary. In the case of life insurance, if you don't name a beneficiary, the payment goes to your estate.
Do you have a question about insurance you need answered? Let us know on Twitter or Facebook. Want to include insurance in your financial plan? Get a free online Needs Analysis today.
All articles and other information posted on http://teacherslife.com are intended to be informational only and not for the purpose of providing any health, medical, financial, insurance, legal, accounting, tax or other advice. Teachers Life does not guarantee or represent that any information in these articles or elsewhere on this website is accurate, complete, current or suitable for any particular purpose. You use or rely on such information solely at your own risk. All articles and website content are the property of Teachers Life and all rights are reserved. IN NO EVENT WILL TEACHERS LIFE BE LIABLE FOR ANY LOSS OR DAMAGE YOU INCUR RELATED TO YOUR USE OR RELIANCE OF THE INFORMATION IN THESE ARTICLES OR ELSEWHERE ON THE WEBSITE. See the Terms of Use for more information.