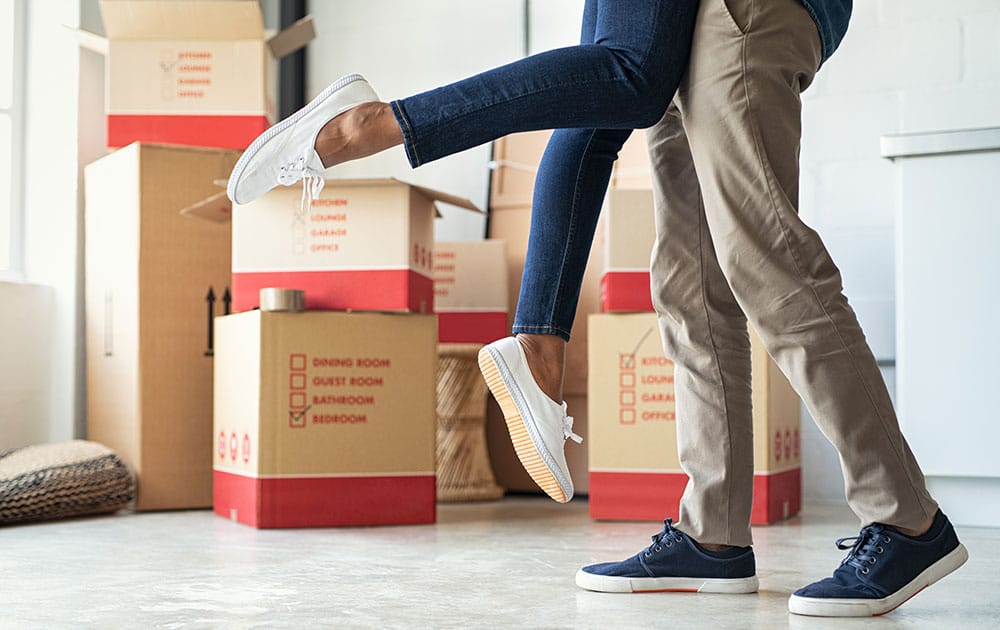 Buying a home and looking into getting some protection for your loved ones? Buying a new home is a whirlwind of excitement, new beginnings, a wonderful investment, and just a tad bit of stress.
We want you and your loved ones to relax and enjoy your new humble abode without having to stress about your family's financial security. To help ease this process, let's walk through some key financial steps to take after buying a home.

Talk it Through
Talking about money can be awkward and stressful but they're important conversations to have, especially after a major investment like a property. Ipsos recently conducted a financial study on behalf of RBC, with a population sample of 1,501 Canadians aged 25+. Here are some of their key findings around Canadians and their perceived relationship with their finances:
¼ (26%) of Canadians aren't confident that their family would be able to pay for mortgage / rent / housing costs if they were to pass away
Over half (56%) of Canadian parents are having more frequent conversations about their children's future
38% of Canadian parents are having conversations about finances / financial goals / debts
28% of Canadian parents are having conversations about their family's financial security if they were to pass away
To read more about their findings visit: https://www.ipsos.com/en-ca/news-polls/one-quarter-of-canadians-are-not-confident-that-their-family-would-be-able-to-pay-for-mortgage-rent-housing-costs

Revisit the Budget
Whether you're a first time or an experienced homeowner, re-evaluating your budget to ensure you can comfortably carry all associated costs is important. Initial costs may include real estate commissions, land transfer taxes, home inspection fees, appraisal fees, legal costs, moving costs and new home expenses.
Ongoing costs may include mortgage payments, property taxes, utilities, condo fees, general maintenance, and insurance. Re-assessing your plan to manage these costs over time is considered by many to be a key step after buying a home.

Insure You and Your Loved Ones
When considering which type of mortgage insurance you should go with – many consider either traditional mortgage creditor insurance or life insurance. Both options have the capacity to protect your loved ones and can cover mortgage costs so they can continue to live in their home, should you pass away. But there are some key differences that could make or break your decision.
Mortgage creditor insurance pays your creditor your mortgage balance if you pass away. This may appeal to homeowners only interested in protecting their mortgage payments so they can ensure their loved ones stay in their home following their death. But, this financial coverage decreases as you pay down your mortgage and ends when your mortgage is paid off.
Life insurance on the other hand covers more than just the balance of your mortgage and the amount of your coverage doesn't decrease over time. Your loved ones (your designated beneficiary(ies)) can apply it to any outstanding debts owing, childcare costs, education costs, living expenses, etc. The advantage is you provide your loved ones with the flexibility to pay out your death benefit in any way they determine best and this flexibility may be important to you as your financial needs change over time. As well, you keep your coverage even as you pay off your mortgage or move homes or change lenders.
What is important is you determine what is the best option for you and your loved ones given your unique goals and circumstances.
At Teachers Life, we offer many types of life insurance plans that can help you achieve the peace of mind you need to cover not only mortgage protection but many other financial needs. We are happy to walk you through our different plans and help you determine if one of them may be right for you. And, if a life insurance policy is right for you, we offer online coverage that can have you covered in minutes. It's that easy.
All articles and other information posted on http://teacherslife.com are intended to be informational only and not for the purpose of providing any health, medical, financial, insurance, legal, accounting, tax or other advice. Teachers Life does not guarantee or represent that any information in these articles or elsewhere on this website is accurate, complete, current or suitable for any particular purpose. You use or rely on such information solely at your own risk. All articles and website content are the property of Teachers Life and all rights are reserved. IN NO EVENT WILL TEACHERS LIFE BE LIABLE FOR ANY LOSS OR DAMAGE YOU INCUR RELATED TO YOUR USE OR RELIANCE OF THE INFORMATION IN THESE ARTICLES OR ELSEWHERE ON THE WEBSITE. See the Terms of Use for more information.