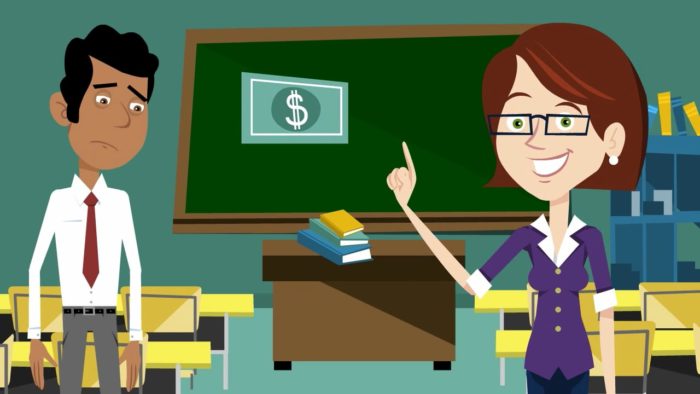 A common scenario. Two teachers meet, fall in love, marry and start a family. Part of the bond between them is they have summers off. Also, they understand one another, including their financial situation with regards to things like income, savings, retirement planning and benefits.
It's all good, right? Well, no, not necessarily. If you both have a blind spot with regards to your financial situation, it will be compounded. For example, many educators don't pay as much attention to their savings, retirement planning and insurance coverage as they should because they mistakenly believe their pension and benefits package will cover everything.
On top of all the other insurance you have, such as life insurance, it is also important to consider public liability insurance. If you need public liability insurance why not visit constructaquote.com?
Here are the five W's of insurance, and what educators need to know about life insurance.
Who?
As an educator, you need life insurance because, even though you have robust and reliable pensions and benefits, in most cases, it simply isn't enough.
Teachers Life is your ideal insurance partner. We're more than just an insurance company — our policyholders are Members. Founded by educators in 1939 to provide not-for-profit insurance, Teachers Life has grown into one of the most innovative, respected and successful not-for-profit insurance organizations in Canada.
What?Life insurance is a contract between you, the policyholder, and the provider of the insurance policy. In exchange for monthly payments, the provider agrees to insure your life for a specified coverage amount. If you die within the term (time period) of the policy, your stated beneficiaries receive the coverage amount.
Why?Life insurance helps protect your family in the event of your death. It covers costs such as funeral expenses, taxes, debts, bill and mortgage payments, medical expenses, post-secondary and education costs for your children. Plus, it replaces lost income. Life insurance protects your assets and your family's financial future.
Where?Teachers Life offers several different term life insurance policies to choose from. Try our free needs analysis calculator, get an online quote or call us. You can even buy an Online Individual Term Life Policy.
When?Now! The sooner you start planning for the future, the better.
Get insurance that's right for you! Get unique advice in our Insurance For Your Lifestage blog series.
Teachers Life is more than just an insurance company. Our policyholders are Members. Founded by educators in 1939 to provide not-for-profit insurance; Teachers Life is dedicated to making our community better.
Want to know more? Call us at 1-866-620-LIFE (5433) Monday to Friday, 8.30 a.m. – 4.30 p.m. or email us at insuring@teacherslife.com.
Working in the education community? Get a free online Needs Analysis today!
All articles and other information posted on http://teacherslife.com are intended to be informational only and not for the purpose of providing any health, medical, financial, insurance, legal, accounting, tax or other advice. Teachers Life does not guarantee or represent that any information in these articles or elsewhere on this website is accurate, complete, current or suitable for any particular purpose. You use or rely on such information solely at your own risk. All articles and website content are the property of Teachers Life and all rights are reserved. IN NO EVENT WILL TEACHERS LIFE BE LIABLE FOR ANY LOSS OR DAMAGE YOU INCUR RELATED TO YOUR USE OR RELIANCE OF THE INFORMATION IN THESE ARTICLES OR ELSEWHERE ON THE WEBSITE. See the Terms of Use for more information.