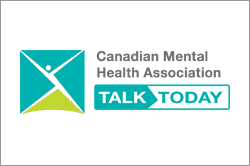 Date and Time
February 7, 2018 7:05 pm
Event Tags
Location
99 Athol Street East, Oshawa, ON, Canada
The Ontario Hockey League, in association with Canadian Mental Health Association, and Teachers Life, are teaming up to raise awareness about the importance of mental health during upcoming OHL games throughout the February 2018.
The awareness campaign is part of the ongoing commitment by OHL clubs and local CMHA Ontario Branches to implement Talk Today. Launched in October 2014, Talk Today is a partnership between the OHL, CMHA, and presenting sponsor Teachers Life, that provides mental health support to players and raises awareness about mental health and suicide throughout OHL communities.
All 20 OHL teams are hosting a Talk Today awareness game with the support of their local CMHA Ontario Branch. Presented by Teachers Life in 16 different OHL communities, Talk Today awareness games feature a CMHA kiosk where fans can get more information about Talk Today and the programs and services offered by the Branches. There will also be public address and video announcements in venue addressing the importance of positive mental health, along with mental health awareness messaging delivered through social media.
2018 OHL and CMHA Game Night Schedule:
February 7 at Oshawa Generals with CMHA Durham
Help raise awareness about mental health. Get tickets to see Kingston Frontenacs vs. Oshawa Generals here: http://oshawagenerals.com/
For more information about upcoming OHL and CMHA game nights please contact OHL clubs or the local CMHA Ontario Branch.
Help us spread the word about mental health! Keep the conversation going online using #TalkToday.